What is Sportalis®?
Sportalis® is an independent database created to bring together all European instructors, trainers, and professionals working in the sport, physical exercise, health, and Leisure.
The inclusion in Sportalis® of your professional profile does not mean that you automatically comply with all the requirements required by our registration until your qualifications and certifications have not been verified by our rigorous processes of validity and authenticity.
Thanks to them, Sportalis® certifies that the professionals who appear in this register and who have their qualifications verified, are qualified and can offer their services to consumers, employers and all those interested in the search of trusted trainers and professional trainers.
FORMASPORT

Thanks to Sportalis®, it is easier to reach potential clients in our sector and to make known our training offer. In a few months, we have increased by 20% the subscribers!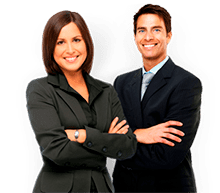 ---
How does it work?
The registration in Sportalis® is very simple. If you are a Training Center, an academy, an association or sports federation that teaches courses related to the world of fitness, sports, health, and leisure, you can subscribe today, fill in the sections related to your information and contact information, and in a few seconds, after confirming your registration, you can contact thousands of potential students for your training courses with a simple click.
Thanks to Sportalis®, you will have access to the largest database of professionals in fitness, sports, health, and leisure in Europe. In a few weeks, the percentage of interested customers in your training courses will increase gradually, thanks also to the prestige and support at international level, which will offer you by being one of our Associated Training Centers.
---
Why subscribe my training center to Sportalis®?
With your Sportalis® subscription as a training center, you can advertise your courses, manage and contact the profiles that request information about your training, search and access personal data of dozens of profiles subscribed to our portal, create offers and discount coupons aimed at our users, create job offers and download the lists of applicants. In addition, you will have the possibility, from your profile, to generate our prestigious Sportalis® certificates to deliver them to all the participants of your training courses. This way, your training courses will be endorsed internationally, and all your students will enjoy all the advantages of a Premium subscription to Sportalis® for 3 months.
---
Who can see my profile?
The Sportalis® registration is a public record. Your profile of Training Center will be visible by any person, company and public administration that accesses our portal, clicking on the tab in the box "Associated Centers" and look for Training Centers of the sector that are in a certain country, a province/region or a city of Europe. Thanks to our powerful search engine, any interested party can access data from dozens Training Centers and Academies across Europe, see your offices address on the map that will appear on your profile, first-hand knowledge of your training offer, and contact you with a simple click.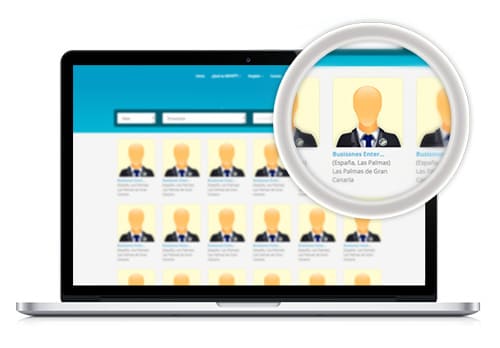 ---
How do I contact professionals at Sportalis®?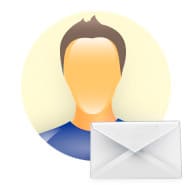 Thanks to your Sportalis® profile you will be able to contact dozens of potential customers and offer your products in a few minutes. You will only have to access our portal with your username and password to create a training offer and wait for users belonging to that geographical region (country, province or city) where the training course is held, they will receive our email informing them that there is new information regarding a training course in the profile of the center. You can manage, extend enrollment periods, edit course information, but above all download the list in Excel format, from interested users, accessing their contact information in a few seconds.
---
The training I want to impart does not appear
Do not worry
All you have to do is request it through the existing form in the control panel of your account or simply click here and explain what the training it is about, and the reasons why we should include it in our registry. If it complies with the qualitative fees established by our organization, it will be included in a maximum period of 48 hours.
---
How much does it cost to subscribe my training center to Sportalis®?
For only 12.83 € x month *, you will have all the features reserved for Training Centers and Academies.
* Resulting fee only in case you make the annual payment for the membership.
Profile
Premium
since

16.58€

X month (*)
---
| | |
| --- | --- |
| Perfil público personalizado de Centro de Formación | Sí |
| Búsqueda de profesionales | Ilimitado |
| Creación de cursos de formación | Ilimitado |
| Creación de ofertas de empleo | Ilimitado |
| Acceso a datos de contacto de aspirantes | Ilimitado |
| Acceso a datos de interesados en cursos | Ilimitado |
| Uso del buzón de mensajes | Ilimitado |
| Descarga de lista de interesados en cursos | Sí |
| Suscripción a Sportalis® alumnos del centro 3 meses | 3 months |
| Descarga certificaciones Sportalis para sus alumnos | Ilimitado |
| Envío de diplomas oficiales EAFAS® | Consult |
| Lectura revista 360° Sport Fit | Sí |
| Descarga material promocional | Sí |
| Espacio publicitario en revista 360° Sport Fit ₍₁₎ | Sí |
| Banner publicitario Blog | Sí |
(*) Con el pago anual
Algunos profesionales premium podrán tener desactivada la opción de compartir datos de contacto
---
Oops!! I have not paid an installment
If for any reason the system can not collect the fee for your subscription to Sportalis® you will receive an email informing you of this issue, and the system will make a second collection attempt a few days later. In case the second attempt failed, or you have decided to cancel your membership voluntarily and not continue to enjoy all the advantages of Sportalis®, the system will automatically cancel your subscription. Once canceled, you can continue to access Sportalis® regularly until the expiration date provided by your plan.
When this period expires definitively, your account will be canceled and you will not appear among the training centers subscribed to Sportalis® being able to reactivate your account whenever you wish.