Benefit from all the resources offered by Sportalis® today!
BODYTEC20 S.L.

Thanks to Sportalis® our personnel selection processes are now much more economical, agile and effective!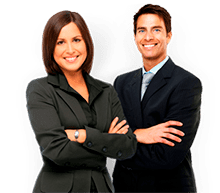 With Sportalis® you will have access to the largest register of professionals in physical activity, sport, leisure and free time in Europe. Thanks to our powerful search engine, you can contact thousands of professionals in the sector with a simple click. Create your profile for FREE and enjoy today from all the incredible advantages that Sportalis® offers.
Access to dozens of profiles of registered professionals
Quick and easy
Publication of job offers
Qualifications verified and certified
Costs reduction in personnel selection processes
Profile
Free
Free
---
| | |
| --- | --- |
| Perfil publico tipo free | Sí |
| Publicación de ofertas de empleo | Ilimitado |
| Lectura Revista 360º SportFit | Ilimitado |
| Descarga de material promocional | Limitado |
| Visualización de candidatos/as | Limitado |
| Referencias y reseñas en tu perfil | Sí |
| Uso del buzón de mensajes | Sí |
| Espacio publicitario en la Revista 360º SportFit * | Sí |
| Banner publicitario en nuestro Blog Sportalis® * | No |
| Visualización de datos de contacto en perfil de todos los Profesionales Premium** (encuentra candidatos más rápido) | No |
Sign up for free
Profile
Premium
since

12.42€

X month (*)
---
| | |
| --- | --- |
| erfil público tipo PREMIUM con fotos y vídeo de presentación | Sí |
| Publicación de ofertas de empleo | Ilimitado |
| Lectura Revista 360º SportFit | Ilimitado |
| Descarga de material promocional | Ilimitado |
| Visualización de candidatos/as | Ilimitado |
| Referencias y reseñas en tu perfil | Ilimitado |
| Uso del buzón de mensajes | Sí |
| Espacio publicitario en la Revista 360º SportFit * | Sí |
| Banner publicitario en nuestro Blog Sportalis® * | Sí |
| Visualización de datos de contacto en perfil de todos los Profesionales Premium** (encuentra candidatos más rápido) | Sí |
(*) Con el pago anual
(**) Algunos profesionales premium podrán tener desactivada la opción de compartir datos de contacto
Premium registration